Pakistan: Ex-PM's son rescued in Afghanistan
Comments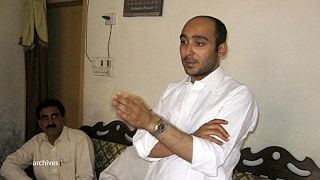 The kidnapped son of Pakistan's former Prime Minister Yusuf Raza Gilani has been rescued in Afghanistan following a joint operation by Afghan and US special forces.
Ali Haider Gilani was abducted three years ago in his home town of Multan while campaigning in elections.
Speaking to reporters his brother Abdul Qadir Gilani said: "God has blessed us with this very good news. Ali Haider was kidnapped on May 9 and today on May 10, after three years, he has been rescued."
An Al-Qaeda affiliated group has been linked to the kidnapping.
Gilani was reported to be undergoing medical tests at Bagram airbase in Afganistan ahead of his transfer to Pakistan.