French cabinet votes to force through controversial labour reforms
Comments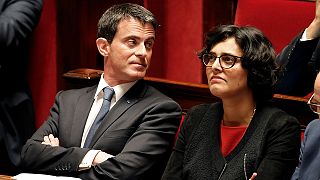 The French cabinet has agreed to allow controversial labour reforms to be forced through.
They invoked a little-used Article (49.3) in the constitution to enable Prime Minister Manuel Valls to bypass parliament after a number of MPs from the ruling Socialist party said they would vote against the bill.
Valls said:
"I'm doing it, they're doing it, because we are convinced this project is acting in favour of long-term employment. It will give people access to the workplace, people who've been excluded. Significantly, our small businesses will be able to hire staff. This law will give flexibility and reactivity to our businesses."
However, opponents say the decision is "anti-democratic" and claim it will allow employers to sidestep workers' rights on pay, extra hours and breaks.
The only way to halt the bill now would be to call a specific vote of no-confidence – known as a motion of censure – in parliament within 24 hours. If it goes ahead, it is unlikely to be successful, analysts predict.