EasyJet confident despite terrorist attacks related losses
Comments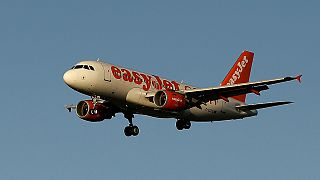 EasyJet has said strong demand for beach holidays in Spain, Portugal, Italy and Greece is making up for fewer people flying following recent terrorist attacks in Europe.
The British budget airline suffered a 24 million pound (30 million euro) pretax loss in the six month period up to the end of March.
During that time it cut prices to encourage bookings and cancelled flights to the Egyptian resort of Sharm el-Sheikh over security concerns.
Despite increasing competition the company said it remains confident about future growth and plans to raise its dividend to shareholders.
"This half has had external events that we haven't seen come close together in this way for over a decade," Chief Executive Carolyn McCall told reporters.
"April was particularity awful on yields because of Brussels and the tail-end of Paris, but there's an improving trajectory on that for May and June."
As it grows, the airline is considering larger Airbus A321 jets for its fleet, which is currently focused on the A320. McCall said it was conducting a "rigorous review" to ensure the bigger plane would be compatible with its operations.