Kasich crashes out of race leaving Trump unchallenged for Republican nomination
Comments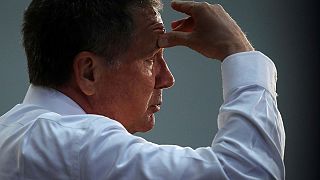 A day after Ted Cruz, the main challenger to Donald Trump for the Republican US presidential nomination, pulled out of the race, Trump's only remaining challenger, Governor John Kasich, is also reported to be suspending his campaign.
Kasich has struggled to win more than his home state, Ohio, and the former Lehman Brothers banker has regularly polled in the low or mid-teens, ten or twenty points on average lower than Cruz and way behind Trump.
His only chance could have been to wait and hope for a brokered convention in which he could have posed as the moderate, but that could only have happened if Trump did not win the required number of delegates. Now there is no-one to stop him reaching that magic number, which will make him the automatic and incontestable Republican candidate. in November.
Elected for the first time in 2010 to the Ohio position he was also a nine-term member of the House of Representatives serving on the armed forces and budget committees, and spent six years at Fox News with his own comment show, Heartland.