EU Commission to call for visa-free travel for Turks
Comments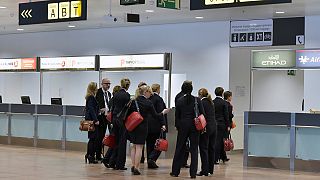 It is a long-cherished Turkish desire and today the European Commission, in the teeth of opposition from several EU member states, is expected to green-light visa-free travel in Europe for Turkish citizens.
The freedom of entry and movement applies within the passport-free Schengen area only.
It is part of the package agreed two months ago with the EU to handle the migrant crisis, a reward for taking back people who fail Europe's asylum criteria.
It has also been made possible by Turkey softening its position on the longstanding issue of Cyprus, with Ankara dropping similar visa requirements for Cypriot citizens wishing to visit.
Critics of the multi-billion euro migrants deal say Europe has crumbled in the face of a Turkish threat to walk away from it if the EU did not drop visa requirements.
Various sources say that Turkey has not yet fulfilled all of the 72 Brussels requirements to win visa liberalisation. Barely three weeks ago one EU source said less than half the criteria had been met, but on Monday another source reported 65 had been met. No details were forthcoming about whether some criteria had been completely or partially concluded, or if the process had been eased or speeded up.
The EU Executive's recommendation needs European Parliamentary approval.