No buyers for Philips lighting division means it gets spun off
Comments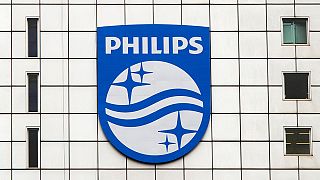 Medical equipment and technology firm Philips says it will sell a stake of at least 25 percent of its lighting division on the Amsterdam stock market.
The IPO, or initial public offering of shares, comes after it failed to find a buyer for the division, which is the world's largest maker of lights.
The exact timing of the IPO will depend on market conditions. The rest of the newly created entity would be sold off over several years. Analysts have valued it at about five billion euros.
Chief Executive Frans van Houten said it was an "historic" decision, adding: "We have concluded that an IPO is the best option."
Philips scraps multi-billion-dollar lighting business auction for IPOhttps://t.co/XbSUnHuKURpic.twitter.com/SHZe0G7KDT

— The Deal (@TheDealNewsroom) May 3, 2016
Some analysts have said a separate Philips lighting business could tie-up with rival Osram to cope with price pressures in LED lighting and the decline of traditional bulbs.
The Dutch firm, which began as a lighting company in 1891, will focus on its healthcare operations, which currently generate about two-thirds of group revenue.
Philips shares fell on the IPO news.