Corsican separatists to end military campaign
Comments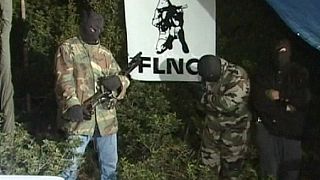 Separatist fighters in Corsica have said they will end military operations in their quest for independence from France.
The National Liberation Front of Corsica, or FLNC, announced in a statement on Tuesday it would cease its armed campaign in October this year, in order to allow the island's new assembly, led by nationalists, "to fulfil its mandate calmly".
The armed group, however, refused to lay down its weapons.
Set up in 1976, the FLNC, has been blamed for hundreds of attacks in Corsica, killing at least nine police officers, in its search for self-rule. The group is also accused of carrying out armed robberies and extortion