Competition issues scupper Halliburton-Baker Hughes merger
Comments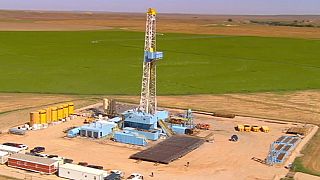 Oilfield services provider Halliburton and smaller rival Baker Hughes have called off their merger after US and European anti-trust regulators said the tie-up could reduce competition and innovation.
Worth $28 billion (24 billion euros) – it would have brought together the world's second and third largest companies in that field.
"Challenges in obtaining remaining regulatory approvals and general industry conditions that severely damaged deal economics led to the conclusion that termination is the best course of action," said Dave Lesar, chief executive of Halliburton.
Because the deal fell apart Halliburton now has to pay Baker Hughes a $3.5 (three billion euro) breakup fee.
Both firms have seen their profits fall as they struggle with the impact that lower energy prices are having on their clients.
Here's why some insiders doubt the #Halliburton & #Baker#Hughes deal will close https://t.co/PZGvKtpyEHpic.twitter.com/eIVDniRD8v

— HoustonEnergyInsider (@heinsider) April 27, 2016
The US Justice Department filed a lawsuit last month to stop the merger, arguing it would leave only two dominant suppliers in 20 business lines in the global well drilling and oil construction services industry, with Schlumberger being the other.
"The companies' decision to abandon this transaction – which would have left many oilfield service markets in the hands of a duopoly – is a victory for the US economy and for all Americans," US Attorney General Loretta Lynch said.
The European Commission had also previously expressed concerns.