90,000 unaccompanied children seek refugee in Europe in 2015
Comments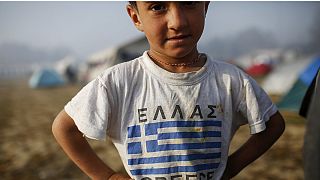 Nearly 90,000 unaccompanied children claimed asylum in the EU last year, according to official figures.
2015 saw a sharp rise on the number of children seeking refugee status in Europe, increasing nearly fourfold compared to previous years, as Europe's refugee and migration crisis escalated.
In 2013, for example, only 13,000 applications were registered.
In some cases, children as young as six entered the EU unaccompanied.
''The latest data'':http://ec.europa.eu/eurostat/documents/2995521/7244677/3-02052016-AP-EN.pdf/19cfd8d1-330b-4080-8ff3-72ac7b7b67f6 , from the European Union's statistical office Eurostat, shows the substantial majority of lone children arriving in Europe were males, at over 90 percent.
More than half were from Afghanistan, at 51 percent, followed by Syria, which accounted for 16 percent of the total.
Sweden received the highest number of unaccompanied child applications, with around 40 percent of applicants trying to register there, followed by Germany, Hungary and Austria.