Cycling: Belgian teenager gets six-year ban for mechanical doping
Comments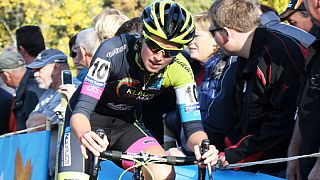 The International cycling announced on Tuesday its Disciplinary Commission has banned Belgian youngster Femke Van den Driessche for six years for mechanical doping.
A concealed electric motor was found in one of her bikes during the Women's Under 23 Cyclocross World Championships in January.
As a consequence of the suspension, all competitive results achieved by the 19-year old from October 11, 2015, shall be disqualified.
The UCI has also fined Van Den Driessche just over 18 thousand euros.
She is the first cyclist to be banned for such an offence, but strongly denies any wrong doing and claims the bike belonged to a friend.
It was her first offence.
Van Den Driessche's punishment has divided opinion with some believing it to be a little on the harsh side considering elite pro-tour cyclists usually get a two-year ban for using blood-boosting drugs such as EPO.
The UCI's President Brian Cookson was recently quoted saying "This case is a major victory for the UCI and all those fans, riders and teams who want to be assured that we will keep this form of cheating out of our sport.''
Last week, a joint investigation by French and Italian journalists using thermal imaging equipment claim to have detected seven bikes equipped with hidden motors during professional races in March.