Intel to cut 12,000 jobs as it refocuses away from PCs
Comments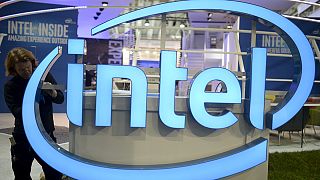 Intel says it is going to cut up to 12,000 jobs worldwide – that's 11 percent of its workforce – by the middle of next year.
It is part of a move into new businesses as it get fewer orders from the declining personal computer industry. Global personal computer shipments fell 11.5 percent in the first quarter, tech research company IDC said on Monday.
Intel will in future focus on growing areas, such as chips for cars, industrial machinery and retail applications.
The company said the restructuring would "accelerate its evolution from a PC company to one that powers the cloud and billions of smart, connected computing devices".
Data centre machines and the so-called 'internet of things' account for 40 percent of revenue and the majority of its operating profit.
At the same time the world's largest microchip maker lowered its revenue forecast for the year.