Deadly attack targets Afghan security agency HQ
Comments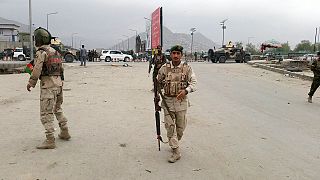 An attack on a base of the main Afghan intelligence service in Kabul has left a number of people dead and at least 200 wounded.
The Taliban claimed responsibility for the attack, according to AFP.
A suicide bombing was followed by an attack by an unknown number of gunmen.
Local media reported at least 24 people had been killed.