Drone hits plane landing at Heathrow
Comments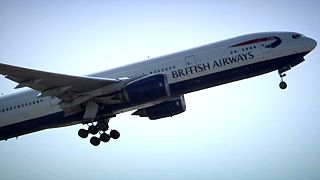 It had to happen, and now it has. After several near-misses and warnings from pilots and plane companies, a drone has hit a passenger jet trying to land at London's Heathrow airport.
The British Airways airbus, inbound from Geneva, was able to land safely and no damage was reported to the plane's nose, but an impact a few metres higher could have taken out the cockpit, and a drone being sucked into a plane engine would be similarly catastrophic.
Police in Britain and elsewhere have issued warnings in the past about the public's use of remotely-controlled drones near airports and other sensitive sites.
There have been calls for drones to be fitted with geo-fencing technology, which uses
GPS software to stop them straying into certain areas, along with height and distance
limits, and for drones to be registered.