A win for Renzi: Italy drilling vote fails to attract required voter turnout
Comments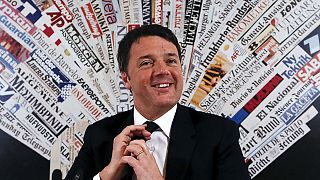 A regional referendum aiming to curb Italy's offshore oil and gas industry has failed to gain the voter turnout needed to make it valid.
Initial data shows a sizeable majority of Italians refrained from voting, in a move that will be seen as a triumph for Prime Minister Matteo Renzi.
He had urged voters to abstain, claiming the ballot was both unnecessary and harmful to the economy.
Turnout of 50 percent plus one was needed to validate the vote, however an estimated 30 percent actually went to the polls.
The objective of the referendum was to determine whether the government should stop renewing offshore drilling licences within 20 km of the coast.
In December, 2015, Renzi's government prolonged all existing 30-year concessions until their resources were depleted. At the same time, all future exploration and drilling in territorial waters were banned.
Voters were asked if they wished to annul the extension.
New drilling concessions are, then, no longer being assigned. However, Renzi had argued that pre-existing sites should be allowed to choose to remain operational until they are exhausted. He said some 11,000 jobs would have been out in jeopardy if the vote had passed.
Nine regional governments – most of which are run by Renzi's centre-left Democratic Party – proposed the ballot. Their objections to drilling platforms centre around environmental concerns, but also the impact on tourism.