Why money is undermining our financial system
Comments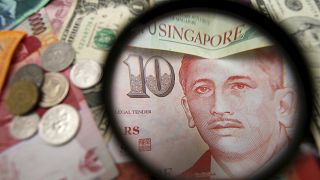 Our global financial system is built around national and multinational currencies managed by state institutions. But the actors driving the global economy are defined less and less by country borders.
Roman Chupaty, an author and economic consultant, argues that it is time to acknowledge this reality because our failure to do so risks weakening our ability to withstand inevitable crises in the future.
The view point is that of the speaker, not euronews.
You can read more on the subject in Chlupaty's book The Evolution of Money
Below is a fuller version of his argument