Ex-CIA agent loses extradition appeal and looks likely to serve jail term in Italy
Comments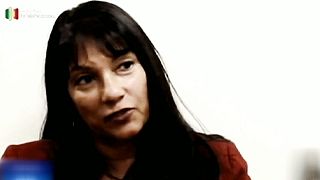 Former CIA operative Sabrina de Sousa has lost her appeal in Portugal's supreme court against extradition to Italy to serve a six-year sentence for her part in an "extraordinary rendition" programme.
De Sousa whop has both US and Portuguese passports was arrested at Lisbon airport when en route to India, last October on a European warrant. She's among 26 Americans convicted in absentia in Italy for the 2003 kidnapping of an Egyptian cleric in Milan when she was working in Italy under diplomatic cover.
Ex-CIA agent loses extradition appeal in Portuguese court https://t.co/D9fP8KwrUt

— Richard Reynolds (@juniorsassyrule) April 11, 2016
Abu Omar had been given political asylum in Italy but fell under suspicion by the US for his links to fundamentalist networks and of allegedly having connections to al Qaeda leader Osama Bin Laden.
Omar was eventually released in April 2004 but not before beinghanded over to Egyptian authorities, who allegedly detained, interrogated and tortured him.
The Italian courts are also investigating whether his unlawful kidnapping was with the help of senior members of the Italian secret service.
The extraordinary rendition programme was part of the anti-terrorism strategy of the US administration following the 9/11 attacks. Years later, Barack Obama ended the programme.
Interview with Sabrina De Sousa, CIA officer, on Osama Mustapha Hassan N… https://t.co/eQarRdWORk via YouTube</a></p>&mdash; arif lodhi (arifjamallodhi) April 11, 2016