England batsman Taylor forced to retire due to heart condition
Comments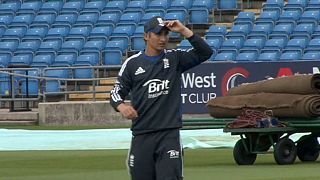 England and Nottinghamshire batsman James Taylor has been forced to quit the game of cricket after being diagnosed with a serious heart condition.
The 26-year old who has played in seven tests and 27 one day internationals for his country.
He was diagnosed with Arrhythmogenic Right Ventricular Arrhythmia – ARVC.
It is the same condition that caused footballer Fabrice Muamba to suffer a cardiac arrest during a televised FA Cup match in 2012.
Taylor posted on Twitter: "Safe to say this has been the toughest week of my life! My world is upside down. But I'm here to stay and I'm battling on!"