Egypt rejects Italian request for phone records over Cambridge student Giulio Regeni murder
Comments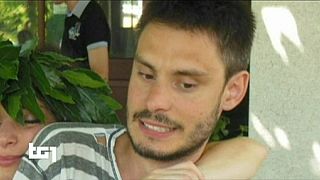 Italian requests for phone records relating to the death of Cambridge PhD student Giulio Regeni have been rejected by Egypt.
A senior Egyptian prosecutor said on Saturday that handing them over would "violate the country's constitution."
Twenty eight-year-old Regeni was in Cairo on a field study trip in January when he disappeared. His mutilated and tortured body turned up nine days later at the side of a road.
Egyptian authorities have changed their story several times but say Regeni was abducted by a criminal gang.
His family believe he was targeted by the Egyptian intelligence services because of his doctoral research on trade unions.
Egypt's security agencies have a brutal record and under the current government, arbitrary arrest and torture has increased. Almost 500 people were killed by Egypt's security forces in 2015, according to Cairo-based human rights group Nadeem Center.
On Friday, Italy recalled its ambassador to Egypt.
Pressure is growing on Egyptian authorities to reveal the truth behind the death of Giulio Regeni.
A petition for the UK government to ensure a full investigation of Giulio Regeni's death has reached almost ten thousand signatures. Any petition which reaches ten thousand is supposed to receive a response from the government. Regeni had lived in the UK since he was 18.