World Health Day: WHO focuses on dramatic rise in diabetes
Comments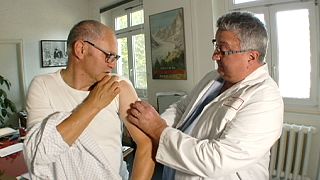 Almost one in eleven people globally are affected by diabetes, according to a World Health Organization (WHO) report.
Released to coincide with this year's World Health Day, the paper calls for international action to tackle a dramatic rise in the number of people living with the disease.
Today is #WorldHealthDay!
Type 2 #diabetes is largely preventable. We can beat it!https://t.co/o6WaIrBtnhpic.twitter.com/rGLy59NneK

— WHO (@WHO) April 6, 2016
Since 1980, the figure has almost quadrupled – now standing at 422 million adults, the WHO announced.
Complications of #diabetes can lead to:
-Heart attack
-Stroke
-Blindness
-Kidney failure
-Amputations pic.twitter.com/0YLGbaCgdw

— WHO (@WHO) April 7, 2016
"People with diabetes are more at risk of several types of complications: heart attacks, stroke, visual impairment, amputations and premature deaths. This should not be. Through healthier eating, more physical activity, we could prevent most of these cases of diabetes," said Dr Etienne Krug.
Diabetes is characterised by higher-than-normal levels of blood sugar, meaning people affected need extra insulin.
Most of those suffering from the disease live in developing nations, the report shows, while the rates of diabetes rose significantly in countries such as India, China, Indonesia, Egypt and Mexico.