ICC decision to drop second Kenya case 'fails victims'
Comments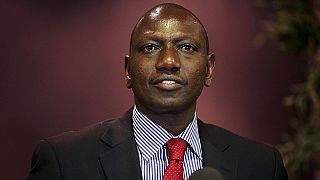 The International Criminal Court has thrown out election violence charges against Kenya's Vice-President William Ruto and ended his trial.
It also dropped the case against his co-accused, broadcaster Joshua Sang, saying there was no case to answer.
The pair had been accused of stirring murderous inter-ethnic violence after the 2007 election.
The decision was welcomed by Ruto's supporters and by President Kenyatta. A case against him collapsed last year.
It's a boost for Ruto as he prepares to run for office next year.
But it's a blow to prosecutors and human rights campaigners who say the collapse of the case fails the victims and their families.
"Well, today's decision really means that, at this point, for victims of the post-election violence that took place in Kenya in 2007 and 2008, victims of killings, victims who were displaced from their homes, it means that they may be left without any real prospect for justice," said Elizabeth Evenson, senior international justice counsel at Human Rights Watch.
The violence that followed the 2007 presidential election lasted several weeks and led to some 1,200 deaths in Kenya, forcing 600,000 from their homes.
As the opposition party disputed the results, communities in the Rift Valley were targeted in a bid to purge the region of their supporters.