Deported migrants are sent to holding centre in Turkey
Comments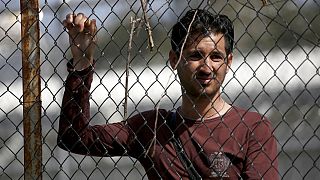 The first migrants deported from Greek islands back to Turkey under a controversial deal with the EU have now been sent to a holding centre in Turkey's northwest.
The scheme is meant to shut the human smuggling route across the Aegean Sea but Amnesty International has concerns about the migrants treatment.
Under the deal's terms, the European Union said it will take in thousands of Syrian refugees directly from Turkey and reward it with money, visa-free travel and progress in its EU membership negotiations.
However during a meeting with European Commissioner for Migration Dimitris Avramopoulos, Turkey's President Recep Tayyip Erdogan was highly critical of European governments' response to the migrant crisis.
"They put up barbed wire to stop these people entering. We don't know how many people died in the Aegean. But we rescued 100,000 from the Aegean sea. We picked them up with our coastguard boats and we continue to do so."
Erdogan mentioned nothing about protests in his own country over housing those deported.
But with tales of Turkey sending failed asylum seekers back to Syria the 2,600 or so migrants still on the Greek island of Lesbos are demanding not to be part of the deportation scheme.
Activists protest against forced returns of refugees, migrants in Mytilene, #Lesbos. 136 were deported this morning pic.twitter.com/r6ySpf6Hgd

— Wenzel Michalski (@WenzelMichalski) April 4, 2016
And further up the migrant route there was anger against the Former Yugoslavian Republic of Macedonia which has closed its border with Greece, preventing further migrant travel.