Eurozone inflation remains negative in March
Comments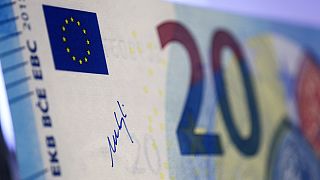 Eurozone inflation stayed in negative territory in March, but core figures, which strip out volatile food and energy prices, gained traction.
Annualised inflation picked up to -0.1 percent from -0.2 percent in February, as rising prices for food and services offset another big fall in energy costs, according to Eurostat data.
Core inflation, a closely-watched figure, picked up to 0.9 percent from 0.8 percent. This should alleviate some fears that low energy prices are feeding into the cost of other goods and services.
Still, inflation remains far below the nearly 2 percent target of the European Central Bank, which is struggling to revive the bloc's economy with a massive stimulus package.
Euro area inflation up to -0.1% in March 2016 (-0.2% in Feb): flash estimate from #Eurostathttps://t.co/1H3jkKZioqpic.twitter.com/t6OqkA5BNP

— EU_Eurostat (@EU_Eurostat) March 31, 2016
Euro area flash inflation: Services +1.3%, Food +0.7%, Other goods +0.5%, Energy -8.7% in March 2016 #Eurostathttps://t.co/1H3jkKZioq

— EU_Eurostat (@EU_Eurostat) March 31, 2016