Belgian court says Salah Abdeslam should be extradited to France
Comments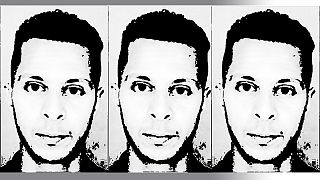 A Belgian court has decided that Paris terror suspect Salah Abdeslam should be extradited to France, federal prosecutors have said.
A lawyer for Abdeslam said earlier that his client had dropped his initial objection to being extradited and was ready to cooperate with the French authorities.
Prosecutors said France and Belgium would now discuss on how to proceed with the transfer.
Following his arrest in Brussels on March 18, the 26-year-old answered some investigators' questions at first, but has since remained silent.
"Salah Abdeslam wants to be handed over to French authorities, he agrees to the European arrest warrant being implemented, and I can also confirm that he wants to work with the French Authorities," said Abdeslam's lawyer Cédric Moisse earlier on Thursday.
Abdeslam spent four months on the run following November's attacks in Paris.
Investigators believe his detention in Brussels precipitated last week's suicide bombings in Brussels, and that the atrocities in both cities were carried out by the same network from the self-styled Islamic State organisation.
Zaventem airport is now said to be technically ready to reopen partially after being closed because of the damage.
However no flight has been scheduled before Saturday, and according to Belgian newspaper Le Soir, police unions have blocked the move because of a disagreement with airport authorities over security measures.
Safety officials have been checking the departure hall which was badly damaged by the two blasts.
A provisional arrangement had been drawn up to allow the airport to receive 800 departing passengers per hour, about 20 percent of its normal capacity.
On Wednesday French authorities charged Reda Kriket over an alleged plot to attack France, saying a large arsenal of weapons had been found in his flat.
That was followed on Thursday by a search near Courtrai on the Belgian side of the border with France – carried out by investigators from both countries – and said to be in connection with the foiled plot.
No weapons or explosives were reportedly found and no arrests were made.