Who were the people who died in the Brussels attacks?
Comments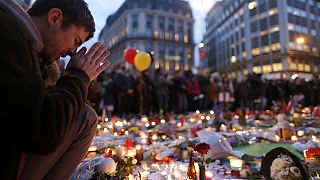 The number killed in last Tuesday's bombings at Brussels Airport and a rush-hour metro has risen to 35, not including the three suicide bombers.
In addition more than 300 people have been injured.
Belgium's crisis centre website also said there were 35 victims, but said only 28 of the victims had been formally identified.
Of these, 15 died at the airport of whom six were Belgian and nine were foreign nationals.
The 13 victims of the metro blast included 10 Belgians and three foreign nationals.
Here are some of those confirmed dead: