Egypt uncovers secret chamber behind Tutankhamun's tomb
Comments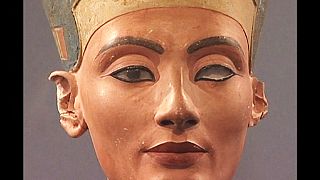 Egypt says it has unearthed further evidence that a secret chamber may lie behind King Tutankhamun's tomb.
Radar scans performed in November suggest two empty spaces behind two walls in the former king's chamber.
Some people believe it may be the lost burial site of Queen Nefertiti who once ruled over ancient Egypt.