LSE and Deutsche Boerse go to the altar again but NY may steal the bride
Comments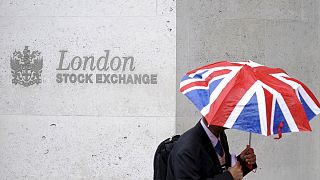 European traders are wondering if it will be third time lucky after previous failed attempts, but the London and Frankfurt stock exchanges have again announced they intend to merge in a deal worth 27 billion euros.
The aim is to create a trading house more able to compete with US rivals who are moving into Europe.
However the LSE group, formed when London's stock market operator merged with Milan's in 2007, could become the target of a bidding war as the New York exchange's owner, Intercontinental Exchange, says it may pitch for the company.
If the merger goes through the Germans would hold the largest share, but the board will be equally split and the headquarters will be in London.