Vivendi increases Telecom Italia stake
Comments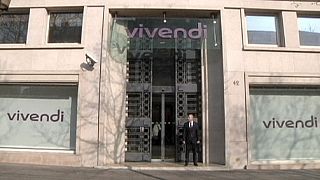 French media group Vivendi has raised its stake in Telecom Italia.
It now holds 24.9 percent of the shares.
That is just below the 25 percent threshold that – under Italian financial regulator rules – would mean it has to launch a takeover bid.
Vivendi previously had 23.8 percent of the Italian phone group, and has more than tripled its holding in less than a year.
As the largest shareholder Vivendi effectively has control of the company without the expense of taking it over. It has four seats on Telecom Italia's 17-member board.
Vivendi is reportedly growing impatient with Telecom Italia's chief executive Marco Patuano over strategy changes and the speed of cost cuts.
The French are even said to have been looking for possible candidates to replace Patuano.