Fencing: Errigo claims gold in Havana
Comments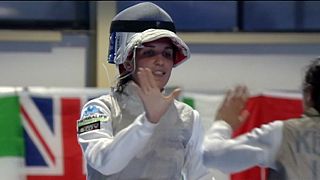 Six-time World Champion Arianna Errigo from Italy proved too hot to handle for the rest of the field as she claimed victory at the ladies' foil GP Series in Havana.
It was the second stop of the season in this discipline in which the target area is the torso including the back, neck, and groin, but not the arms or legs.
The 27-year old Monza native beat her teammates, Alice Volpi and later six-time Olympic champion Valentina Vezzali en route to the final where she crossed swords with American Lee Kiefer.
Errigo had the latter stages of the showpiece match under control and went on to register a 15-11 victory to take gold home from Cuba.