Church of Scientology 'unfairly hounded by Belgian authorities' - judge
Comments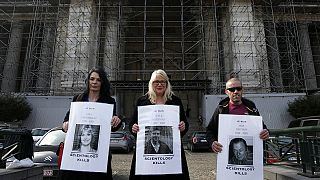 A Belgian court has cleared the Church of Scientology on charges of forming a criminal organisation over alleged fraud.
Presiding judge Yves Regimont dismissed all the charges against the church, which says it has been unfairly hounded for years by Belgian authorities.
"This was a religious case and nothing else. If you've said that you've said it all," Pascal Vanderveeren, lawyer for the church, told reporters after Friday's ruling.
The Church is championed by superstar members, such as Hollywood actors Tom Cruise and John Travolta.
Scientology is dismissed as a scam by critics, while supporters say it offers much-needed spiritual support in a fast-changing world.