Athletics: Russia make progress on anti-doping but not enough to warrant lifting ban
Comments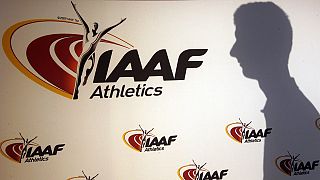 The World Anti Doping Agency (WADA) announced on Friday that 99 athletes had tested positive for Meldonium since it was placed on the banned substances list in January – the same drug that was found in Maria Sharapova's failed sample during the Australian Open.
The announcement came a few hours before world athletics chief Lord Sebastien Coe said Russia had not yet done enough in eradicating doping to justify lifting its ban and that five other nations were being closely watched.
Coe said: "The Russian authorities need to undertake further significant work to satisfy the reinstatement conditions. So RUSAF should not be reinstated to membership of the IAAF at this stage.
"They are Ethiopia and Morocco, both of which need to implement as a matter of urgency a robust and adequate national testing programme, both in and out of competition, where applicable in coordination with relevant sporting and anti-doping authorities.
''Kenya, Ukraine and Belarus have been put on an IAAF monitoring list for 2016 to ensure their national anti-doping programmes are significantly strengthened and their progress to compliance is completed by the end of this year."
Coe – who is in his first year in office after succeeding the controversial Lamine Diack – later suggested that a final decision on whether Russia would be reinstated and allowed to compete at the fast-approaching Rio Olympics would be taken at a council meeting in May.