Arab League declares Hezbollah a 'terrorist organization'
Comments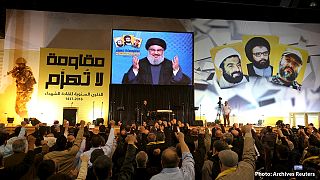 Reports from Egypt say the Arab League has labelled the Lebanese Shi'ite Hezbollah movement a terrorist organisation.
Egypt's state news agency MENA says the decision was taken by the Arab League's foreign ministers' committee on Friday.
A diplomat from Bahrain is quoted by AFP as saying that Lebanon and Iraq expressed "reservations" about the decision.
When the Iraqi foreign minister defended Hezbollah at the meeting, it reportedly prompted a walkout by the Saudi delegation.
The decision follows the Arab League's appointment of former Egyptian diplomat Ahmed Aboul-Gheit as its new head.
It comes as the 22-member body tries to deal with several wars, dangerous regional rivalry between Iran and Saudi Arabia, as well as the jihadist threat.
Hezbollah, which is fighting in support of President al-Assad's forces in Syria, was also recently declared a terrorist group by the monarchies which make up the Gulf Cooperation Council.