Deflation fears at centre of ECB latest stimulus moves
Comments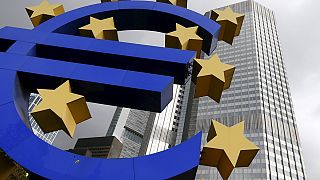 The European Central Bank is desperately keen to avoid deflation; that is when prices keep falling month after month, which economists say has a negative effect on growth.
That is because deflation causes the real value of debt – that of individuals and companies – to increase over time.
People spend and borrow less, and businesses don't invest as much, indeed they try to reduce their costs, leading to lower wage growth and workers being laid off.
As part of the effort to prevent that the central bank policymakers have again cut their deposit rate, which is the amount of interest the ECB used to pay banks when they left money on deposit there.
Now the banks have to pay the ECB even more to park their cash with it leading to worries their profits will be squeezed so they actually lend less.
Borrowers – particularly those with tracker mortgages – will be cheered by the ECB cutting its main refinancing rate from 0.05 percent to zero but for savers it was yet more bad news.