Zara owner Inditex to slow shop openings in online sales move
Comments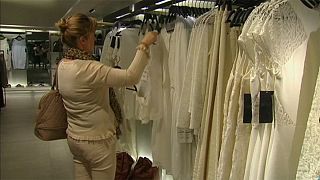 Inditex has said it will slow the pace of new shop openings as it moves more towards online sales.
The owner of brands Zara, Massimo Dutti and Bershka will aim for new sales space growth of six to eight percent in coming years. Previously it had been going for eight to 10 percent.
Chairman and Chief Executive Officer Pablo Isla said Inditex did not separate online sales from store figures because they were complementary.
He explained that was because customers often brought items bought online into high street shops to change them.
"In many cases this is an online return but a store sale because the customer goes to the store to change the size," he told analysts and reporters on a conference call. "The business is integrated from every point of view."
The Spanish company, which is the world's biggest clothing retailer, opened 330 stores in 56 markets last year taking its total to just over 7,000 in 88 markets.
It expanded online sales to Hong Kong, Taiwan, Macao and Australia during the year.
Like-for-like sale rose 8.5 percent and profit for the financial year was 2.9 billion euros boosted by the relative weakness of the euro against other currencies.
The trend is continuing. Sales across Inditex's stable of brands were up 15 percent, at constant exchange rates, in the first five weeks of the financial year that started in February.
Currency headwinds help to boost Inditex profits: https://t.co/C0AmQGQKhP#Inditex#ZARA#eurozonepic.twitter.com/0KeRyb3QBp

— SmartCurrency (@SmartCBusiness) March 9, 2016