VW under mounting legal pressure over emissions scandal
Comments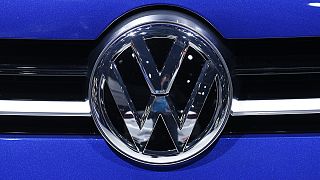 Volkswagen is facing increasing legal pressure over its diesel engine emissions test cheating.
Reportedly the US Justice Department has sent VW a subpoena under a bank fraud law as part of its probe into the scandal.
That far-reaching law allows them to look for fraud going back 10 years and could lead to even more and bigger financial penalties against the carmaker.
At the same time prosecutors in the German city of Braunschweig said the number of suspects they are investigating has risen from six to 17. And French prosecutors have also opened a formal investigation into "aggravated fraud".
Mounting bills to hit share dividend?
DZ Bank analyst Michael Punzet said the subpoena, combined with news that German prosecutors had widened their probe, is causing concern to investors.
"Taken into account the possible higher financial burdens due to extended investigations could lead to a deeper dividend cut than currently expected by the market," Punzet said in a note, reiterating his 'sell' rating on the stock.
Last month, a federal judge imposed a March 24 deadline for VW to say whether it has found a fix for 600,000 US diesel vehicles that is acceptable to regulators there.
The US Justice Department in January sued VW for up to $46 billion (42 billion euros) for violating US environmental laws. VW also faces more than 500 lawsuits from US owners.
Settlement talks are still going on with the US Justice Department, the Environmental Protection Agency and California Air Resources Board that could include buyback offers and fixes for vehicles.