Facebook's UK tax bill could jump from thousands to millions
Comments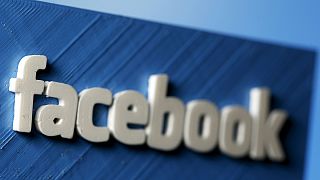 Facebook is changing the way it does business which could mean it has to pay millions more in tax in Britain.
Previously its tax bill there was tiny as it shifted money from advertising sales in the UK to Ireland.
There was widespread criticism when it was revealed the social media company had paid only 4,327 pounds (5,500 euros) for an entire year.
The British government subsequently introduced a new tax on profits shifted offshore through what it called "contrived" arrangements.
That 'diverted profits tax', is known as the 'Google tax', after the search engine firm which operated a similar structure to Facebook's.
The aim was to tax profits earned in Britain but reported in tax havens through the use of contrived corporate structures
Facebook's new arrangement will only involve its larger advertisers because they deal directly with its UK based sales staff rather than book the ads online.
"In light of changes to tax law in the UK, we felt this change would provide transparency to Facebook's operations in the UK," the company said in a statement.
It is not clear exactly how much additional money will go to the British government.
That will depend on how tough the UK tax authority, Her Majesty's Revenue and Customs (HMRC), is with Facebook.
The company will only pay more tax if it or HMRC decides more profit is being earned in Britain than Facebook previously claimed.