Eurozone slowdown worsens as businesses report another difficult month
Comments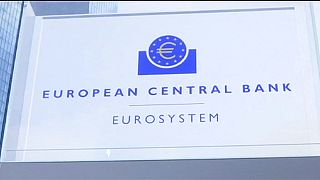 More signs have emerged of a eurozone slowdown. The latest surveys of the region's businesses indicate they had their worst month in over a year.
There are multiple concerns over uncertainty surrounding the eurozone
The growth rate for the largest economies – Germany, France, Italy and Spain – declined.
In the dominant service industry France was the worst performer, showing further contraction.
Business activity in #France service sector dips back into contraction in Feb after #PMI posts 49.2 (15-month low) https://t.co/VpUltFVh3N

— Markit Economics (@MarkitEconomics) 3 March 2016
Businesses also cut their prices more deeply than in previous months and services firms were less optimistic about the year ahead than they were in January.
Jeremy Batstone-Carr, chief economist at Charles Stanley said it is no surprise: "It's certainly our view that eurozone economic activity has toned down. There are multiple concerns over uncertainty surrounding the eurozone. There's the banking sector, there's the Brexit, there's Ukraine going on. There's weak government or no government in Spain. We've got extremist political parties. There's uncertainty over Angela Merkel's position as chancellor of Germany and of course there is this debate as to the effectiveness of the ECB's policy as well, so little wonder that the business sector is cautious."
For the European Central Bank, the surveys of 5,000 manufacturing firms and service providers across the eurozone do not make happy reading.
The ECB meets on March 10 and will try to find more ways to stimulate the economy. It is likely to cut the already negative deposit rate it offers to banks when they keep money in its vaults.
There is also a chance the central bank would increase the size of its bond-buying programme from 60 billion euro a month.
Eurozone economic growth at 13-month low after #PMI Composite Output Index fell to 53.0 in Feb (Flash 52.7,Jan 53.6) https://t.co/nHfPJH0zZK

— Markit Economics (@MarkitEconomics) 3 March 2016