Supercars vye to rev up Geneva auto show
Comments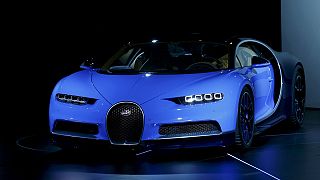 They're not to everyone's taste and they're certainly not for everyone's pocket but
supercars may be screaming the loudest at this year's Geneva auto show which opens this week.
Bugatti unveiled the world's fastest road car; the 2.4 million euro Chiron with a 1,500 horsepower engine that can hit 420-kilometres per hour.
Also on display is the Lamborghini Centenario, with a comparatively giveaway price tag of 1.75 million euros. One thing they have in common is that they're both made by Volkswagen, the German carmaker facing billions of dollars of fines and years of damage litigation in the United States after cheating diesel emissions.
For some, the opulence on show is misplaced to say the least at a time when VW, Europe's largest car manufacturer, has been forced to postpone its result while it deals with the fallout of the scandal.
Still the supercar parking lot is now filled with models from around the world, especially catering to Chinese buyers with many of the cars on display already snapped up before their unveiling.