Ted Cruz: populism, conservatism and religion in the race for The White House
Comments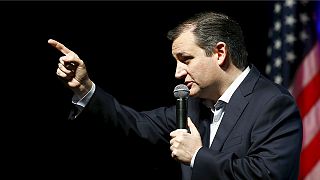 On the night of February 1 the Republican senator, Ted Cruz enjoyed his one and only victory to date over Donald Trump who is topping the polls as favourite at the moment.
"Tonight is a victory for the grassroots, tonight is a victory for courageous conservatives across Iowa, and all across this great nation. God bless the great state of Iowa!" he told his excited supporters.
Populism, conservatism and religion. These are the three ingredients that make up the political DNA of the man often described as a "firebrand".
He was elected to the senate by Texas in 2012 with the support of the Tea Party, the ultraconservative wing of the Republican Party.
Rafael Edward Cruz was born in Calgary in Canada to an exiled Cuban father and an American mother. He trained as a lawyer at Harvard and Princeton.
He is a passionate defender of the individual and castigates the establishment in Washington which he believes is a threat to the freedom of the people.
"You know, there is nothing that scares elected officials like hearing from their constituents. And let me tell you, liberty is never safer than when politicians are terrified," he told a rally in 2013.
One of his proudest moments was to have orchestrated the paralysis of the federal government in 2013 to block reform of the Obama healthcare law – one of his pet hates. He shot to fame as he spoke for 21 hours and 19 minutes against the reform.
He was the first Republican to announce his candidacy. Ted Cruz is married and a father of two daughters. He has renounced his Canadian citizenship.