Russian athletes compete domestically as they maintain 2016 Olympic aspirations
Comments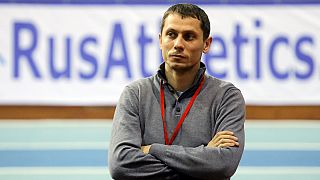 Russia's elite track and field athletes have been training hard in Moscow this week as the nation keeps alive its slim hopes of making the Rio Olympics this summer.
Russian athletes – who have been competing at a series of special domestic tournaments – were banned last year from all international competition after a doping investigation exposed widespread cheating and corruption.
Russia now faces a race against the clock to meet anti-doping standards dictated by world athletics (IAAF) in order to participate at the Games in August.
Russia's 800 metres champion Konstantin Kholmogorov said: "It does not affect (us) at all, not myself and not my team mates. Everyone is training, striving and intends to achieve good results. I think that the Olympics without the Russian team is not the real Olympics. And I'm sure we'll be allowed to compete"
Since the ban Russia's athletics federation has undergone sweeping reforms but general secretary Mikhail Butov insists the country's athletes must maintain their focus and fitness levels – just in case they do get cleared to compete in Brazil.
He said: "We are waiting for a report from the IAAF task force about the situation with anti-doping in Russia. But this concerns us, it concerns officials. Concerning athletes, their main work is to train and to compete."
If Russia fails to meet the anti-doping standards there does remain one controversial possibility for the nation's athletes – to compete under the Olympic flag.