Millions more Chinese 'zombie company' workers face the sack
Comments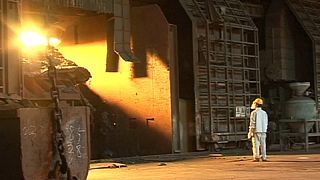 China reportedly plans millions more lay offs of workers at so-called 'zombie' companies, after just announcing 1.8million miners and steel workers face redundancy.
Sources close to China's leadership have now told the Reuters news agency that five to six million people could lose their jobs over the next two to three years as Beijing slashes industrial overcapacity and cuts pollution.
In the firing line are 'zombie' state firms that have shut down some of their operations but keep paying staff because of worries about the social and economic impact of bankruptcies and unemployment.
Closing 'zombie firms' has been identified as one of the government's priorities this year, with China's Premier Li Keqiang promising in December that they would soon "go under the knife".
The hugely inefficient state sector employed around 37 million people in 2013 and accounts for about 40 percent of the country's industrial output and nearly half of its bank lending.
The government faces a difficult task resolving the problem as debts held by zombie firms risk overwhelming local banks.
According to one report around 10 percent of China's publicly listed firms are zombies.