Marco Rubio's rapid rise to the race for the White House
Comments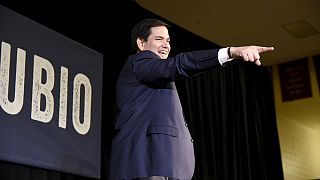 It has been a rapid rise for Marco Rubio the son of Cuban immigrants who arrived in the US in 1956.
Since his election to the Florida legislature in 2000 and winning a place in the Senate representing Florida in 2011 he has built up a considerable political arsenal which features according to analysts, self-confidence, precociousness, eloquence and an ability to think on his feet. There is too a clinical ruthlessness.
He has consistently advocated fixing America's immigration system, beginning with securing the border, enforcing immigration laws in the workplace, and implementing effective tracking systems.
Three years ago he was selected by the Republican establishment to respond to the president's State of the Union address. When he stopped to take a drink of water he left many incredulous.
His performances to camera now are silky smooth and he has grown into what many say is a master politician. He is conservative on social and fiscal issues