US: Obama signs bill extending privacy protections
Comments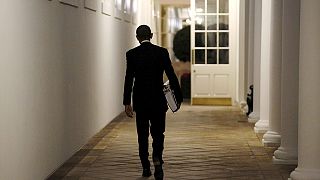 US President Barack Obama has signed legislation that would extend some US privacy protections.
It would take in citizens of allied countries and allow foreigners to sue the American government, if their personal data is unlawfully disclosed.
The bill has bipartisan support, according to Obama.
The bill is aimed at shoring up trust after leaks by former NSA contractor Edward Snowden.
Obama said the new law makes sure data is protected under US privacy laws, "not only American citizens, but also foreign citizens."