Human chain says 'no' to building a fence between Austria and Italy
Comments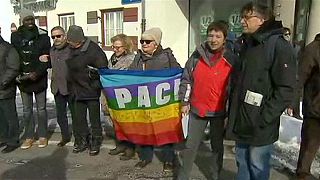 About 250 people form a human chain at the alpine International Brenner Pass to say no to the construction of a fence between Austria and Italy.
They say walls are a symptom of the lack of a European policy.
A small orchestra playing beside the checkpoint provided some light entertainment to the protesters.