Scheduled flights restored between United States and Cuba
Comments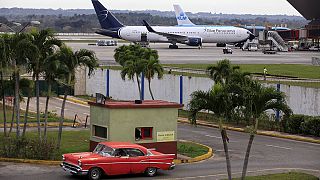 Officials from the United States and Cuba have signed an agreement to restore passenger flights between the two countries.
The signing ceremony in Havana formalised a deal in December announcing the two former Cold War rivals would add scheduled commercial flights to the current charter services.
Cuba's transport minister explained some of the terms of the agreement.
"With this arrangement in effect the airlines of both countries, may, in addition, set up business agreements together such as code shares and lease contracts for aircraft between them or with airlines from third countries," said Adel Yzquierdo.
Business from the states is expected to boom on the Caribbean island.
"In my position I often hear from US businesses and consumers and I know that they are excited about the opportunities for exchange that today's agreement will bring," said Charles H Rivkin,Assistant Secretary of State for Economic and Business Affairs. "They are ready to embrace our new and shared future."
Authorised travel is up since the two countries started normalising relations, however commerce remains limited by a US trade embargo which includes a ban on American tourism to the island.
Since normalizing ties w/ #Cuba in Dec '14, US travel there has ↑ 54%. Re-establishing direct commercial flights will allow even more.

— WH National Security (@NSC44) February 16, 2016