Europe launches Sentinel-3A satellite to help track global warming
Comments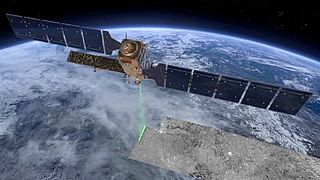 Europe has launched a satellite it is hoped will help predict climate change patterns as well as improve everyday weather forecasting.
The Sentinel-3A satellite blasted off on board a rocket launcher from Plesetsk in northwestern Russia as part of the Copernicus Earth observation project.
Following on from the work of previous models, it could help track global warming in the same way that Europe's first satellite, launched in the 1970s, helped improve weather forecasts.
"In general, what we try to reach with the Sentinel satellites is what we have done maybe 35 years ago in meteorology. We have built an operation and satellite system to improve the forecast. So, Sentinel-3, if you want, gives us a bigger picture. That means that the instruments on board have a lower resolution. But for that we have every day the status of our planet," said Volker Liebig, Director of the European Space Agency's Earth Observation Programmes.
One of several satellites that are to monitor the planet, from 800 kilometres above Earth the satellite will collect data on sea temperatures and monitor changes in climate.
The Copernicus project, funded by the EU and the European Space Agency (ESA), is described as the most ambitious Earth observation programme to date.
Read more about the Sentinel-3A's mission on the ESA's website here.
Missed tonight's #Sentinel3 launch? Don't worry, full replay is here https://t.co/mboHRnBTJppic.twitter.com/yIxKbBFe8P

—

ESA

(@esa) February 16, 2016