Cologne sex attacks: Prosecutor issues clarification
Comments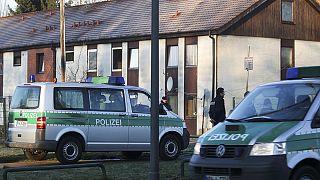 1000 offences reported in Cologne at New Year
58 arrested
'Majority from North Africa' – prosecutor
Only three from Syria or Iraq
The news
Debate continues to rage in Germany in the wake of an unprecedented wave of sex attacks on women on New Year's Eve.
The prosecutor in the city of Cologne has now stepped forward to clarify details of those under arrest.
First arrest made for sexual assault in … – #Germany#New_Year#Ulrich_Bremer – https://t.co/QjpC6D8F5Xpic.twitter.com/pmgI7l5kQL

— shopall (@Shopall3) January 19, 2016
58 people have been arrested in connection with the offences, which took place outside the main train station.
Ulrich Bremer has taken issue with how comments he gave at the start of the week have been reported across Europe.
Insisting records show the clear majority of those arrested are of ethnic Algerian, Moroccan or Tunisian origin, he added "they have various legal statuses, including illegal entry, asylum seekers and asylum applicants."
The majority have arrived in the last year, he added, while saying he could not comment on their exact asylum status.
Only three are recently-arrived refugees from Iraq and Syria.
Contemporary reports linked the attacks to increasing numbers of refugees arriving in recent months from Syria and Iraq, where conflict is raging.
The latest announcement suggests the situation is not as clear-cut as it has been made out.
The context
Allegations, reported in the press and repeated on social media, that freshly-arrived refugees, the majority of whom are Syrian and Iraqi, were responsible for the attacks has led to a significant hardening of attitude among some.
Chancellor Angela Merkel's renewed "open door" immigration policy has also been called into question.
Since the attacks, far-right groups in Germany have capitalised on increasing unease about refugee arrivals.
Anti-immigration marches have been held in some cities.
There have also been reports of attacks on refugee shelters.
What happened in Cologne?
Crowds of young men had gathered outside Cologne main train station on New Year's Eve.
Women reported being surrounded by gangs who separated them from their friends.
Police received more than a thousand complaints ranging from rape to sexual assault, violence and petty theft.
The Cologne attacks in numbers
According to the prosecutor's office in Cologne:
1054 complaints received by police
600 related to theft
454 related to sexual offences
Those arrested are:
25 Algerian nationals
21 Moroccan nationals
3 Tunisian nationals
3 German nationals
3 from Libya, Iran and Montenegro
3 recent refugees