Former Russian anti-doping agency head Nikita Kamayev dies
Comments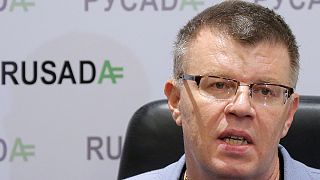 The former executive director of Russia's Anti-Doping Agency (RUSADA) Nikita Kamayev has died barely two months after resigning from the position, a RUSADA spokesperson confirmed on Monday.
The former general director of the scandal-hit RUSADA Ramil Khabriev, earlier told the Tass news agency he believed the death had been caused by a massive heart attack.
"It looks like an extensive infraction," Khabriev said. "I've been told that he was out cross-country skiing, came home, and felt pain in the area of the heart.
"He has never complained about heart problems, at least to me. Maybe his wife knew about such problems."
Kamayev is the second former senior RUSADA official to die this month, after the founding chairman Vyacheslav Sinev, who left the agency in 2010, died in February.
Russia was suspended from international athletics last November after a World Anti-Doping Agency (WADA) independent commission published a report detailing state-sponsored doping in the country.
As executive director, Kamayev oversaw the day-today operations of WADA until his resignation last December.
Kamayev stood down from his post alongside three other top RUSADA officials and the rest of the management team as Russia began pushing through reforms to become code-compliant in time for the Rio Olympics this summer.
Following the publication of the WADA report, he defended the agency and criticised the independent commission for basing their findings on unreliable testimony from banned athletes.
His death comes as inspectors from the athletics' world governing body IAAF were due to start a two-day visit to Russia to asses any progress made with regard to anti-doping processes.