Assad says he will take back "whole country" in interview
Comments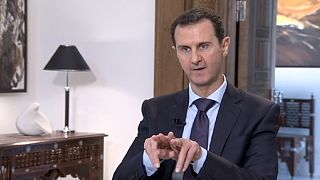 The International Syrian Support Group has met in Munich with members told Syria's president, Bashar al-Assad, intends to ride out the storm and recapture his entire country.
Until Russia intervened on his behalf he appeared to be losing the civil war. Now he looks like winning it with the help of Moscow's air power, but the loss of civilian lives in the process is heavy.
Russia is being accused of using banned cluster munitions in its airstrikes, and in his latest interview Assad sounds defiant and determined to stay in office, a position that may doom peace talks even before they start. There is also the accusation that airstrikes are concentrating on anti-Assad forces rather than ISIL and other Islamic extremist targets.
The Munich peace talks may have opened a tiny window of opportunity to stop the bloodshed, but everyone involved knows that it could slam shut at any moment.