Table tennis: Jan-Ove 'Evergreen Tree' Waldner retires
Comments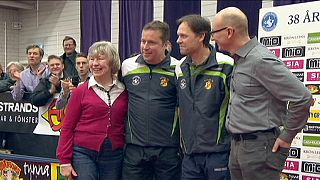 Former Olympic table tennis champion ''Jan-Ove Waldner'':https://en.wikipedia.org/wiki/Jan-Ove_Waldner played his final competitive match on Thursday to end a glittering career.
The 50-year old from Sweden won two world championships titles and the 1996 European title as well as several world and European team and doubles crowns.
Although his biggest title came at the 1992 Olympics in Barcelona.
He became a household name in China where he was known as the 'Evergreen tree' because of his extraordinary longevity.