Oh là là - does French ruling mean more nude pictures on Facebook?
Comments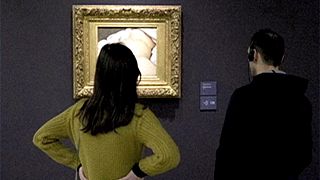 A French court has ruled over a battle between Facebook and a French school teacher about the right to see a 150-year-old vagina.
In 2011, the teacher posted a picture of a painting by 19th century artist Gustave Courbet onto his social network page, only to find his account suspended for violating anti-nudity rules.
The man, 57-year-old Frederic Durand-Baissas, took the case to a French court demanding €20,000 damages for infringement of his right to free speech.
His first victory came last year when his lawyers successfully argued that Facebook's claims that legal cases against it could only be settled in American courts were invalid.
An appeals court in Paris today (February 12) ruled that the French justice system is able to make judgements on Facebook – upholding last year's ruling.
Facebook's Community Standards state that its restrictions on nudity are designed to protect users.
But following a series of criticisms, Facebook now also says that "photographs of paintings, sculptures and other art that depicts nude figures" are allowed.
Courbet's 1866 canvas 'The Origin of the World', which depicts the lower torso of a reclining naked woman, is on public display at the Musée D'Orsay in Paris.